Hotel Info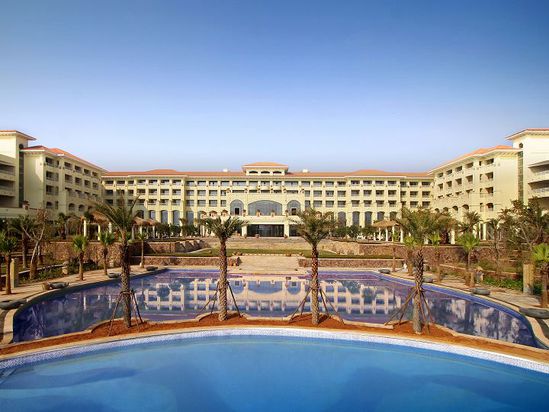 Jinjiang International Hotel Ganzhou
is located on Jindong North Road, Zhanggong District, near yangmeidu park. It is very convenient to drive to the airport, railway station and golden development zone.
This is a Spanish royal style hotel. You can feel the European noble style when you step into the lobby. The guest room has a balcony, overlooking the green and clear Ganjiang River or the beautiful garden. The soft big bed makes you sleep soundly all night. If you stay with children, there will be milk and fruit.
Stay here, eat a rich and delicious breakfast, can accompany children to walk in the garden, the courtyard pavilions and winding path is very delicious. You can also go to the children's Park and indoor swimming pool to have a happy parent-child time.
There are elegant large multi-function hall, banquet hall and Chinese and Western restaurants. The conference room, VIP meeting hall, speech and Film Hall and press release hall are equipped with advanced audio-visual equipment.
After the end of the day's journey, you may as well go to the bar, tea bar, KTV, massage room to relax, or go to the gym, billiard room, table tennis room, tennis court to sweat.
Breakfast price
: CNY108($16.1) / person
Breakfast type
: Buffet